EXACTLY How To End Stress Eating & Bingeing — For Good
Right now you have a unique opportunity to get the expert advice, nutrition guidance, and GROUP support you need to permanently end stress eating and bingeing.
I used to eat boxes of cookies by myself because I was having a bad day.
I'd eat an entire batch of brownies because I was stressed out or angry. I'd eat way more than I needed to at meals just because eating the food kept me from thinking about my life.
Does this sound familiar?
Do you crave that endorphin release you get when you eat loads of sugar at one time?
Blissful.
But those sweet, blissed out feelings never last very long, do they?
Aftermath of Stress Eating or Bingeing
bloated belly

headache

blood sugar swings

weight gain

water retention

other symptoms

from eating foods you're sensitive to
You feel awful after every time, and end up regretting every second of your splurge.
I did, too. Finally I got so sick of this uncomfortable cycle that I committed to stopping the madness. It took a while, but…
Now, I can't remember the last time I binged!
I don't eat when I'm stressed (unless I'm actually hungry), and food is no longer my go-to security blanket. Actually, I don't even think about food unless I'm hungry. I used to think about food all the time, whether I was hungry or not.
Moreover, I got down to the weight I've always wanted to be at and never gained it back!
I'm not saying all of this to brag…
I'm telling you this because you deserve the same freedom with food!
Let me teach you how to stop your stress eating and bingeing!
…So that you can be free of that stress-eating monster that takes hold of your body. It literally felt like I'd been possessed sometimes when I'd eat emotionally. I'd look down at that empty cookie box and wonder, "Where'd they all go? Did I eat all those?!"
Not anymore!
You can eat whatever you want, whenever you want!
Because you'll only want to eat when you're truly hungry, and your body will let you know what kinds of food you need. Just like me. You'll even be able to treat yourself to a healthy portion of dessert, knowing full well that you will NOT end up bingeing. It's a liberating feeling – trust me
You can be free of the overwhelming guilt.
Your self worth and opinion of your body can change within seconds of binge eating or eating foods you "shouldn't" eat. I literally hated myself and my body a lot of the time, partly because I just felt so powerless to change it.
We get caught in a seemingly never-ending downward spiral…
You feel powerless to stop! And you feel like a failure because you don't have more self control. "If I just had more will power, I would stop this craziness!" you think to yourself.
But the truth is this:
Stopping the emotional eating is not about self control or will power.
It's about quite the opposite. It's about acceptance, patience, and acknowledgment. I want to help you understand why you eat out of stress and how to stop it forever.
On June 2nd and 4th of 2015 I hosted a live 2-night event online that changed many people's relationship with food forever. If you invest in this event, you will receive the recordings of the following.
Day 1:
The 12-Step Process to Ending Stress-Eating and Bingeing
You'll find out exactly how to go from being an overweight emotional eater to a lean, confident person, just like I did.
Find out the 12-step process I used – and my clients have used – to sustainably stop binge eating and stress-eating forever.
Then listen in on 30 minutes of recorded Q&A after the presentation.
What You'll Gain:
A full recording of the 1.5-hr presentation and Q&A

The exact steps to take to stop stress eating and bingeing

Foods to eat and avoid to end the cycle

Tricks to keep you from stress eating

The counterintuitive step you need to take to stop the bingeing

How to lose weight in a healthy, sustainable way
Day 2:
Emotional Eating Roundtable
You'll receive the recording of the 2-hour roundtable discussion we had about ending emotional eating and bingeing. You'll hear from people who've had their own emotional eating struggles and what they've done to overcome them, and listen to my one-on-one short consults with many people in the group. You'll get real-life solutions that you can implement into your life immediately.
This roundtable discussion could easily change your life and help you end stress eating and bingeing right away!
What You'll Gain:
Full Recording of The 2-Hour Call

Advice and wisdom from me and everyone in the group

A plan to end your stress eating and regain control NOW

Tools to end food cravings right away
What One Participant Said
I just want to say thank you again for your authenticity, openness, and warmth. I chose to just listen last night and truly benefited from what I heard. I think what I came away with is that it is time…that the only way to get beyond this is to get beyond this.

You have offered great steps and insight, and I will think of you as I go about my day…hopefully making healthy choices that empower me and make me feel happy and healthy. I look forward to following your continued journey.

With warmth and gratitude,
Tami
On top of these 2 very special recorded calls, you'll receive the following bonuses to make this information really stick.
Free Bonus #1 – Presentation Notes
$29 Value
During my presentation on the first night, I'll be using slides and notes that will act as a guide to overcoming emotional eating.
I'll make these available to you before the first call in an email so you can print them out and take notes if you'd like.
Free Bonus #2 – 10 Reasons You're Not Losing Weight
$19 Value
When you choose to join me in this live event, you'll be given access to my Ten Reasons You're Not Losing Weight guide, which lays out the most common reasons I've seen people stall in their weight loss.
It covers what to eat, what not to eat, how often and how much to eat, and lifestyle factors that critically affect weight loss. This 45-page quick guide to weight loss perfectly complements the information and wisdom you'll gain in the live sessions about ending emotional eating.
Free Bonus #3 – Private Facebook Group 
When you invest in this live event, you'll also be given access to a private Facebook group that I monitor regularly. You'll join the existing members in asking personal questions, getting advice, and offering advice of your own.
Belonging to a community of people who share the same struggles and triumphs as you is one of the most important parts of making sustainable changes to your relationship with food!
What's The Value of This Event?
I charge $300/hour for one-on-one consulting (which I rarely make time for), and I only do live classes like this a few times a year. So the $29 pricetag for 3.5 hours of coaching with me (normally $1,050) is extremely low.
Click the "Add to Cart" button below to join this event.
The bonuses alone are worth at least $68!
Today's Price $137 $49
When you purchase the event, you'll immediately be sent video and audio recordings of the calls, presentation notes, access to the private Facebook page, and your other bonuses.
NOTE: There will be no live calls for you to join at this time. You will be sent recordings of calls that have already occured, that you can learn a great deal from.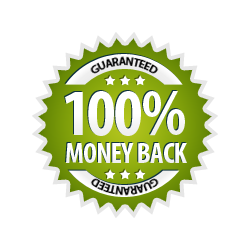 30-Day Money Back Guarantee
I guarantee that if you make a diligent effort to incorporate the suggestions I give you in the sessions, you'll have a more peaceful and rational relationship with your food.
However, if you sincerely feel that I fell short in any way on delivering everything I promised, I'll be happy to give you a complete refund up to 30 days after the course is over – no fuss!
What People Say About My Teachings
Thank you for such a comprehensive class! The best class I've taken online (I've taken a ton).

–Kirsten B.


You make the information so digestible! You start with a broad overview and then work your way through details in a really organized way.

–Carrie R.


You cut to the chase, unlike a lot of health professionals. You tell it like it is, but you're still compassionate and able to relate. I finally was motivated to make the changes I needed to make. Thank you!

–Sandy T.
I Hope To Have You At The Emotional Eating Event!
I really hope you choose to join me on June 2nd and 4th! And remember, if you don't like the event, you can always ask for your money back, so there's really no risk to you at all.

Click the "Add to Cart" button below to join this event. 

The bonuses alone are worth at least $68, and this event originally sold for $69!
Today's Price $137 $29
When you purchase the event, you'll immediately be sent video and audio recordings of the calls, presentation notes, access to the private Facebook page, and your other bonuses.

NOTE: There will be no live calls for you to join at this time. You will be sent recordings of calls that have already occured, that you can learn a great deal from.